This 6-Year-Old Is The Kids' Mullet Champion
August 17, 2023 6:18AM PDT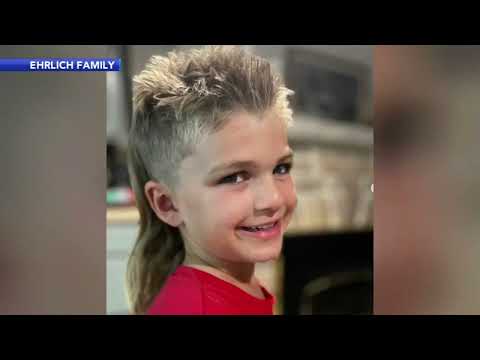 Look at that glorious mane!  Rory Ehrlich decided a year ago he wanted a mullet…and now he's $5000 richer!
He's from Pottstown, Pennsylvania, near Philly. MulletChamp.com announced the Top 25 a while back.  Then "Fox & Friends" featured the Top 3 yesterday, and announced the winner on live TV. They had a live feed of Rory and his mom . . . who got so excited, she TEARED UP. 
There are also separate divisions for men, women, teens and seniors.  They all help raise money for the charity Homes for Wounded Warriors, and have already raised over $175,000 this year. The grand prize for the kids division is $5,000.  Rory says he plans to use that money to buy his sister an alpaca.
---