Luke Bryan Defends Katy Perry Over "American Idol" Backlash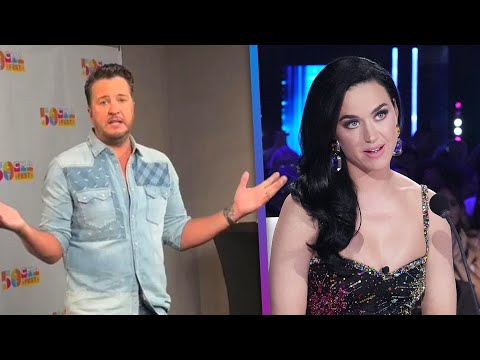 Katy Perry got a lot of backlash over jokes and comments she made this past season on "American Idol", and Luke Bryan is rolling in to stand up for her.
Her fellow judge says "Katy Perry's been dealing with stuff like that her whole career," he said. "We all get it… I mean, we're judging kids that people at home fall in love with. We're not gonna bat 1,000 as judges." He says it's tough because they sometimes have to be critical of the contestants viewers love.  "I think we get set up. As judges, you know, we kinda fall on the sword a lot of times," he said. "And get set up to where people can get very vocal on socials and stuff. My thing is, I think when me and Lionel and Katy sit down at the desk, in our hearts, we're doing the best we can."
Some of the controversy started in the auditions when Perry joked that mom-of-three contestant Sara Beth Liebe had been "laying on the table too much."  Liebe then accused Perry of "mom-shaming" in a TikTok video, and later quit the competition….but followed up saying she's on good terms now with Perry.
Then, Perry got booed during an episode of Idol after she told contestant Nutsa Buzaladze to wear less glitter on stage, and also was criticized for not providing feedback to contestant Wé Ani.
"Katy gets picked on for going out and trying to have fun making a TV show," Bryan said. "You can't be so safe in the moment that you're so homogenized, you can't ever go for a joke. Or go for a fun moment. Sometimes you just gotta say stuff. It may be my year next year."
---