Hundreds Of Strangers Participate In Dog Parade For Man's 100th Birthday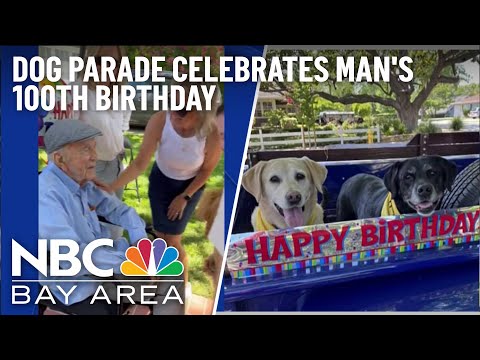 Six days before her dad's 100th birthday, Alison Moore  put a simple request out on social media and the response was overwhelming. 
Robert Moore was turning 100 and he was known to be a bit of a dog whisperer. His favorite thing in the world was to pet dogs. So his daughter tossed it out there six days before his birthday that she wanted to have a dog parade by their house and was expecting some 20-30 dogs. Hundreds came out…wearing costumes, bringing gifts…and even one lady didn't have a dog so she brought a stuffed animal dog for him to pet just so she could show her support.
---