Harry Styles Has Fifth Highest Grossing Tour Ever
August 8, 2023 7:01AM PDT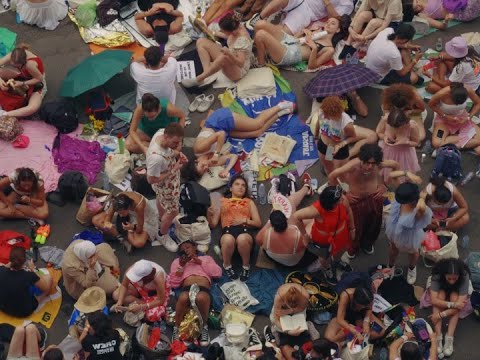 Harry Styles Love On Tour show spanned 169 shows over two years, taking in $617.3 million with 5 million tickets sold.  Billboard reports that's good enough to be the fifth-highest grossing and eighth-most attended tour ever.
Only Elton John's Farewell Yellow Brick Road Tour ($939.1 million), Ed Sheeran's The Divide Tour ($776.4 million) and U2's 360 Tour ($736.4 million) have earned more. But when Taylor Swift's Eras Tour wraps, she'll easily be at the top of the list, with an estimated over gross well over $1 billion.
In other Harry news, he bought a painting of himself for $6 and a candy bar!
David Hockney painted a portrait of Styles for the National Portrait Gallery. So English comedian/TV host Joe Lycett decided to try to paint his own version and caught Harry's eye.
View this post on Instagram
According to Huff Post, Harry messaged,
I think it's incredible important that I purchase this portrait from you. If you'd ever consider parting with this masterpiece I'd like to hang it in my home immediately.
After some back and forth, they came to an agreement that Harry would pay £6 ($6.60) and a KitKat Chunky Peanut Butter.
---