5 Facts You May Not Know About George Strait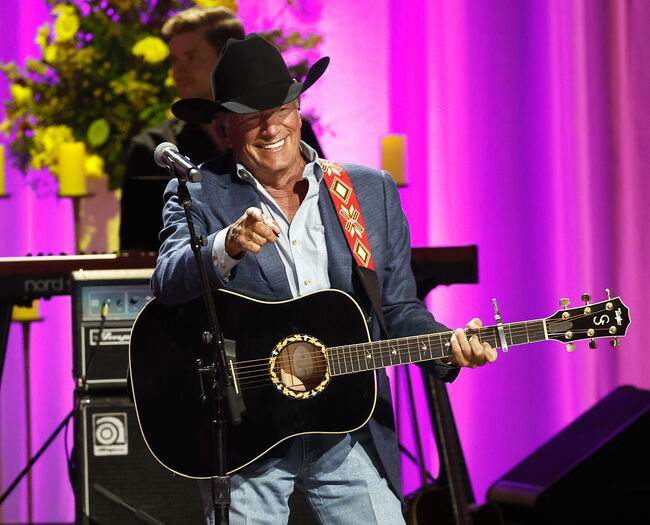 Today is the King of Country's 71st birthday, George Strait! He has had one of the most successful careers in music, and his accolades include: CMA Entertainer of The Year in 1989, 1990 and 2013, and ACM Entertainer of The Year in 1990 and 2014. His biggest streamed song is "Check Yes or No."  
To celebrate his birthday, here are five facts you may not know about George Strait:  
His song "Amarillo by Morning," may be one of his biggest hits, but it never went number one. And it's a cover, the original is by Terry Stafford.  
He didn't get into country music until later in life. He grew up in Texas and spent most of his life working on a ranch and he only listened to the news and farmers' reports on the radio. He didn't find an interest in music until high school and joined a garage rock band and then later got into country music.  
He didn't find immediate success in music and almost gave up. In college he became friends with a bar owner who worked at MCA Records and some executives from the label came to listen to him and did not like his sound. His wife encouraged him to give it one more try and in 1981 he finally got a record deal!  
His acting debut in Pure Country was a flop and did not do well at the box-office. But the soundtrack he made for it featured his song "I Cross My Heart," and became his best-selling album.  
Colonel Tom Parker, Elvis' manager, encouraged Strait to get into acting.  
Photo: Getty Images 
---